January 15th, 2016
Purchased a new to me medium and beginning to play with them. This is the first sitting - Star Flower. I love the texture that the pencil has when you draw it across the surface area. It really has more "tooth" than normal watercolor or map pencils. Just like water color pencils you can add water either by paint brush or shave off some of the pigment and apply. What is different than water color is once the ink pigment has set up from having water applied - it becomes permanent; while water colors you can come back and apply more water to change and dilute later. This makes for some fun when you want to apply color over top of each other. The pencils also give mobility to me that I can take a small 8x8 watercolor pad and pencils in my purse and travel anywhere. Lunch, waiting on a customer, etc - I can have my creativity at my fingertips. I don't have to set up my room with drop cloths and solvents as with my paints and I can work on my hand eye coordination (which has been a little off since my cornea transplants).

I hope you enjoy my results as much as I have. I also uploaded a study of my cat called Focus Intent into the traditional gallery.

Blessings and Light, Vonda
January 15th, 2016
Purchased a new to me medium and beginning to play with them. This is the first sitting - Star Flower. I love the texture that the pencil has when you draw it across the surface area. It really has more "tooth" than normal watercolor or map pencils. Just like water color pencils you can add water either by paint brush or shave off some of the pigment and apply. What is different than water color is once the ink pigment has set up from having water applied - it becomes permanent; while water colors you can come back and apply more water to change and dilute later. This makes for some fun when you want to apply color over top of each other. The pencils also give mobility to me that I can take a small 8x8 watercolor pad and pencils in my purse and travel anywhere. Lunch, waiting on a customer, etc - I can have my creativity at my fingertips. I don't have to set up my room with drop cloths and solvents as with my paints and I can work on my hand eye coordination (which has been a little off since my cornea transplants).

I hope you enjoy my results as much as I have. I also uploaded a study of my cat called Focus Intent into the traditional gallery.

Blessings and Light, Vonda
October 22nd, 2014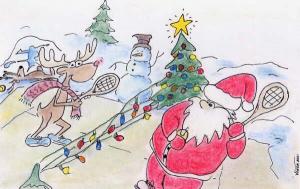 Type in Code "FVEHKA" at check out to receive 15.00%off my markup. Hurry - this offer is only available from 10/25/2014 through 11/07/2014 as a thank you for my followers!

Although I am targeting my folks in search for Christmas Cards - this discount will apply to all items in my Galleries.

Best Wishes for Happy Holidays!

Vonda
November 15th, 2013
So excited! Got a new commission coming - it is a secret but it involves animals in multiples!! Cannot wait to share it with you guys when it is complete. I hope you will stay tuned and watch for it. I have to be done within this month as it is a Christmas Gift. I love making people smile when they receive my work. The subject matter is so very dear to the receiving person...and it is a big piece almost 4' long and 3' tall! When you have multiples it is all about the compilation and leading the eye through the scene. I may have to get out my old books out and dust them off for a little bit of help, but I already have a scene in mind. In the mean time - if you haven't purchased your christmas cards, (I see them out in the stores already) take a walk through mine. If you have something in mind that I haven't presented - send me an email and I can work up something for you. That is how this all got started - someone wanted something different.

Love to all of you - go hug someone and make them smile. Vonda
June 11th, 2012
The Texas Heat has arrived with a heat index of 105 degrees Farenheit projected for this week. Time to come inside from the barn and rest in the AC and start painting and drawing again. Will set up the easel tonight and start my exercises to get the ol' wrist flowing with the eyes again.

Will post anything that is worth looking at shortly.

Until then - stay cool!
January 23rd, 2012
My friend and co-worker asked for a western portrait of a steer calf - she wants a huge painting for her front entry with an antique and aged look. I finally finished it last night and gave it to her for her birthday today. I did not antique as I could not bear to mess up the detail...regardless she loved it, I hope you will too.
September 3rd, 2011
Well I learned a valuable lesson last week. I lost my first sale because I could not get a high enough resolution of the image uploaded within the three days that this site guarantees its orders to go out. I tried to upload my resolutions, but when the image was blown up it was blurry. Thanks to my wonderful brother Brian Lawson and his professional quality cannon camera with max of 18 mp, we had a photo shoot today to get some of my artwork reshot. It was great getting to see how much better the images translate when they are professionally shot - I reccomend it to all of us artists on this site. It was even better just spending one on one time with my brother; I cannot remember the last time this has happened. What a wonderful blessing and gift he gave me this weekend. If you were one of the people out there that wanted a print of the Gerber Study - I encourage you to try again.

Thanks to all of you for your support!
August 5th, 2011



I have now gotten a twitter account too.


August 4th, 2011
Since I have seen a few artists out here posting photographs, I decided to upload some of my favorites I have taken as well. Most of the time, I take a photo here or there to capture a vignette or textures of some detail I want to re-create later. Looking through, some have artistic merit on their own, so I am sharing with you. Let me know what you think.
August 3rd, 2011
Use Promotion Code: UNPAZA at checkout to save 75% off my markup (does not apply to the FAA costs to produce the items).

This offer is available through November 1, 2011 in time for Christmas Shopping